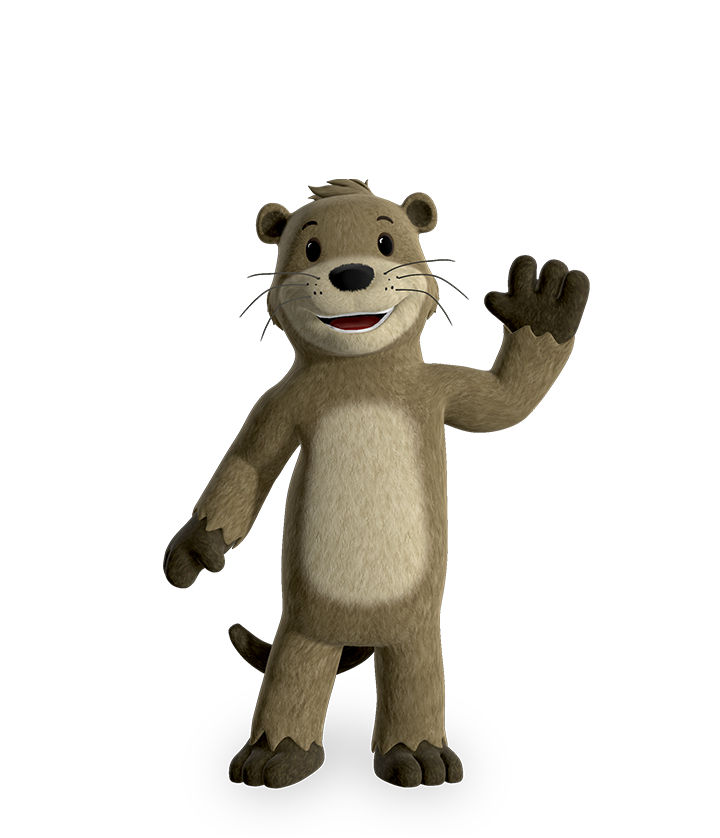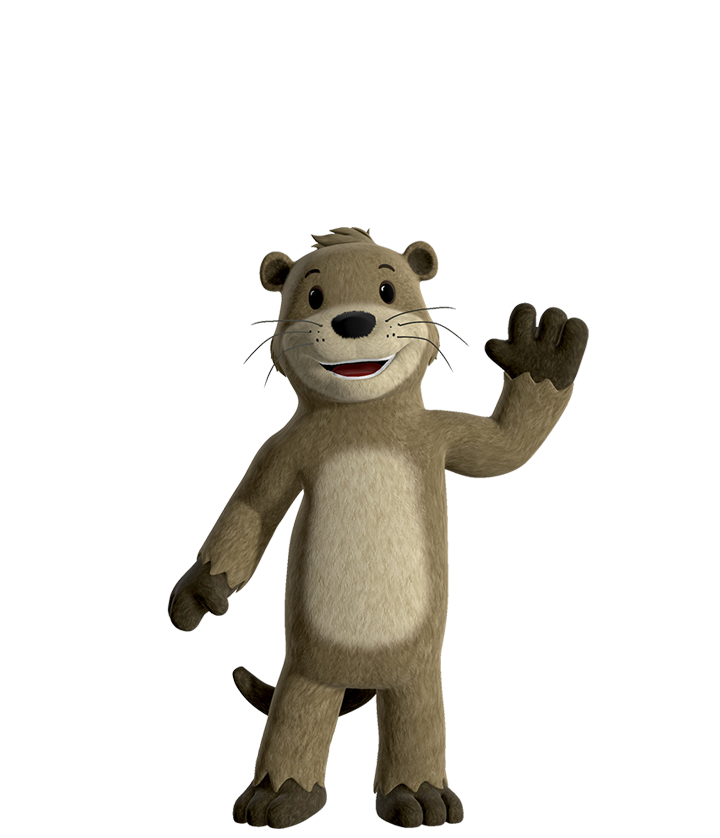 PANCAKE
Pancake is an otter, whose wonderfully offbeat mix of mellow and spunk sets him apart. He's an idealistic daydreamer, who is also determined as all get out! Lovable and goofy, Pancake is totally bright and cooperative. He and Maple, live next door to their friend Odessa. Like any other typical preschool-kid, Pancake loves to take action and he can be a bit impatient at times.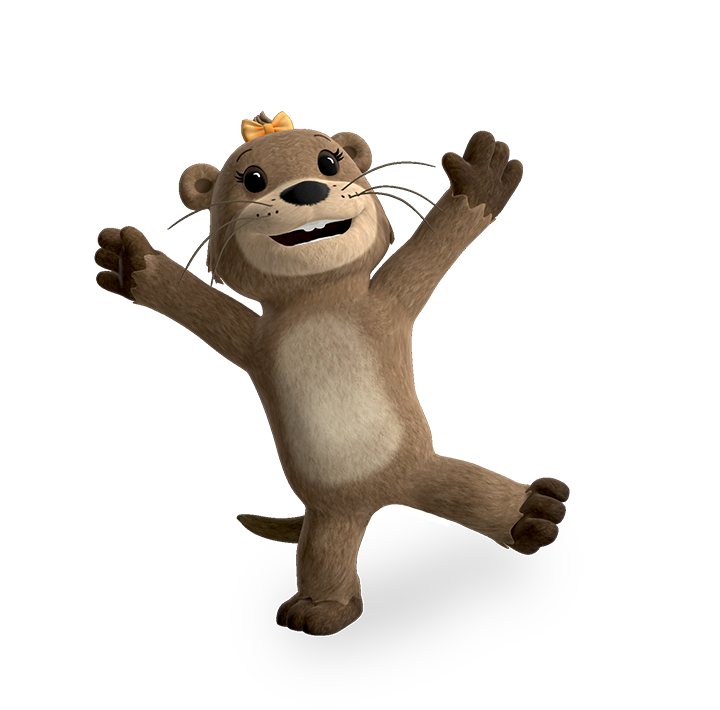 MAPLE
Maple is Pancake's adorable little sister, and like most younger siblings she wants to play with the older kids but doesn't always know how. She is a happy, sweet, and fun-loving otter who loves helping, even if her assistance doesn't always work out so well. Maple has big thoughts, but her vocabulary hasn't quite caught up with all her ideas yet!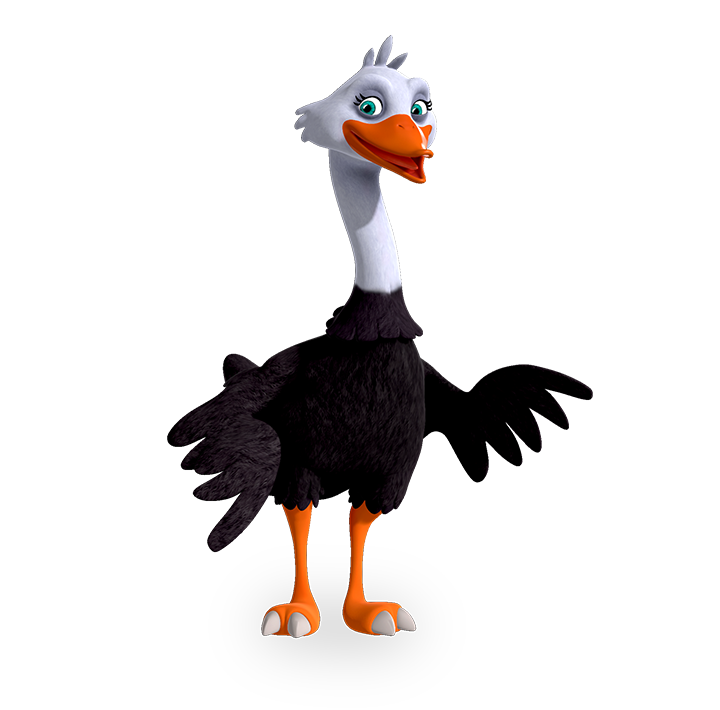 ODESSA
With long legs for running and a wingspan that's as dramatic as it is wide, Odessa is an ostrich with a lot of flair. Odessa is a natural leader and loves to perform. She is very intelligent and thinks things through, and then over-thinks them. A bit of a worrier, Odessa is known to get flustered and embarrassed, but she's super fun to have around.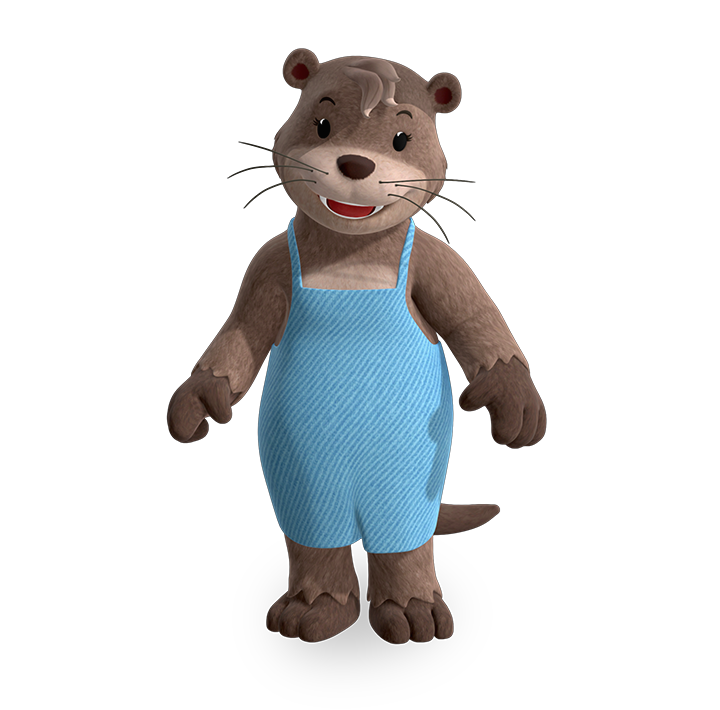 MAMA
Pancake and Maple's Mama pretty much has it all going for her. She's helpful, giving, tender, loving, thoughtful and patient as can be, while guiding her kids through some of life's not-so-fun lessons. Mama is the kind of mother you KNOW deserves awards, yet she's happy being your confidant and receiving a big hug as her treasured thank you.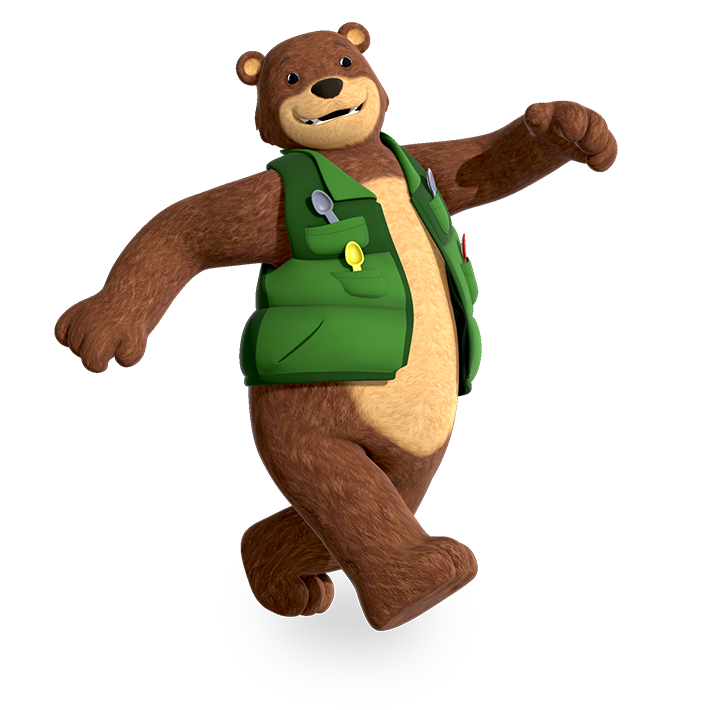 HAROLD
Harold the bear is big as a grizzly, but gentle as a teddy. He's a helpful friend to all who live in or visit the Zooniverse, and his size makes him super strong and handy to have around. He tends to appear when needed and is never intrusive, despite his size. Harold is known throughout the Zooniverse for his extensive and outrageous spoon collection: spoons for decorating, music, sleeping and of course, eating.